Wallace G. Eley (Wally)
Principal Emeritus
P.Eng., PE, LC, BDS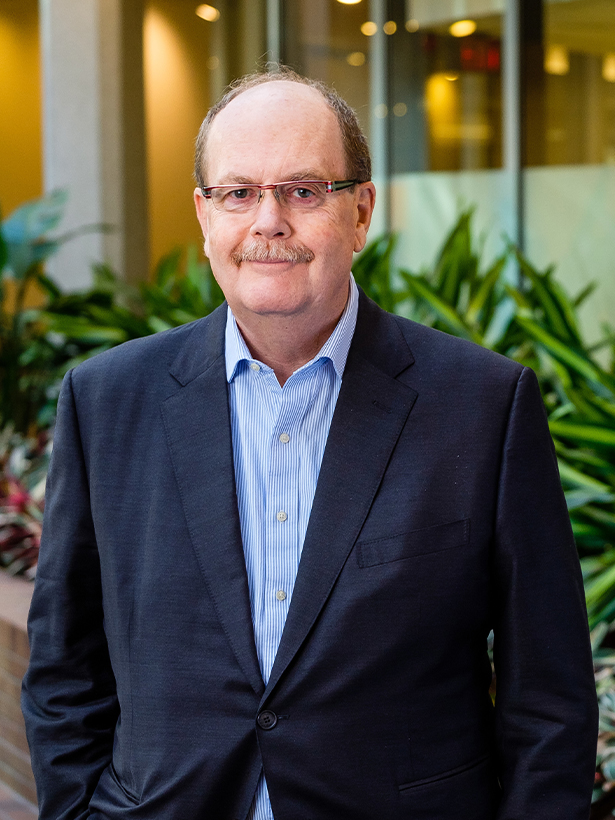 Profile

Wally is one of Canada's most respected Electrical Engineers. Since joining the firm in 1975, he has led the company through significant growth and strategic realignment, strengthening the Crossey Engineering distinguished reputation and project profile.

Wally served as vice president from 1985 to 1992, CEO from 1992 to 2014; and Chairman of the Board from 2015 to 2016.

Under his direction, major engineering commissions were completed, both in Canada and abroad. Many of the projects were with well-known businesses and renowned architectural and construction firms. A number of the projects were award-winning.

A selection of these includes Performing Arts Centres, Museums, Casinos, Universities, Hospitals, Public Buildings and Pharmaceutical facilities.

Wally is a pioneer in the Canadian lighting design business. In 2000 he led the establishment of Consullux Lighting Consultants which is a wholly-owned affiliate of Crossey Engineering. He teaches lighting design at the Ryerson Chang School of Continuing Studies in the faculty of Interior Design.

He has received multiple international awards of Excellence and Merit for a number of the designs which he directed and saw implemented.
Education

Wally is a Professional Engineer in Canada and the US, and he is also a certified lighting consultant (LC). He received his bachelor of science (BASc) from the University of Waterloo in 1975. He is registered to practice in Ontario, Alberta and Michigan.

Interests