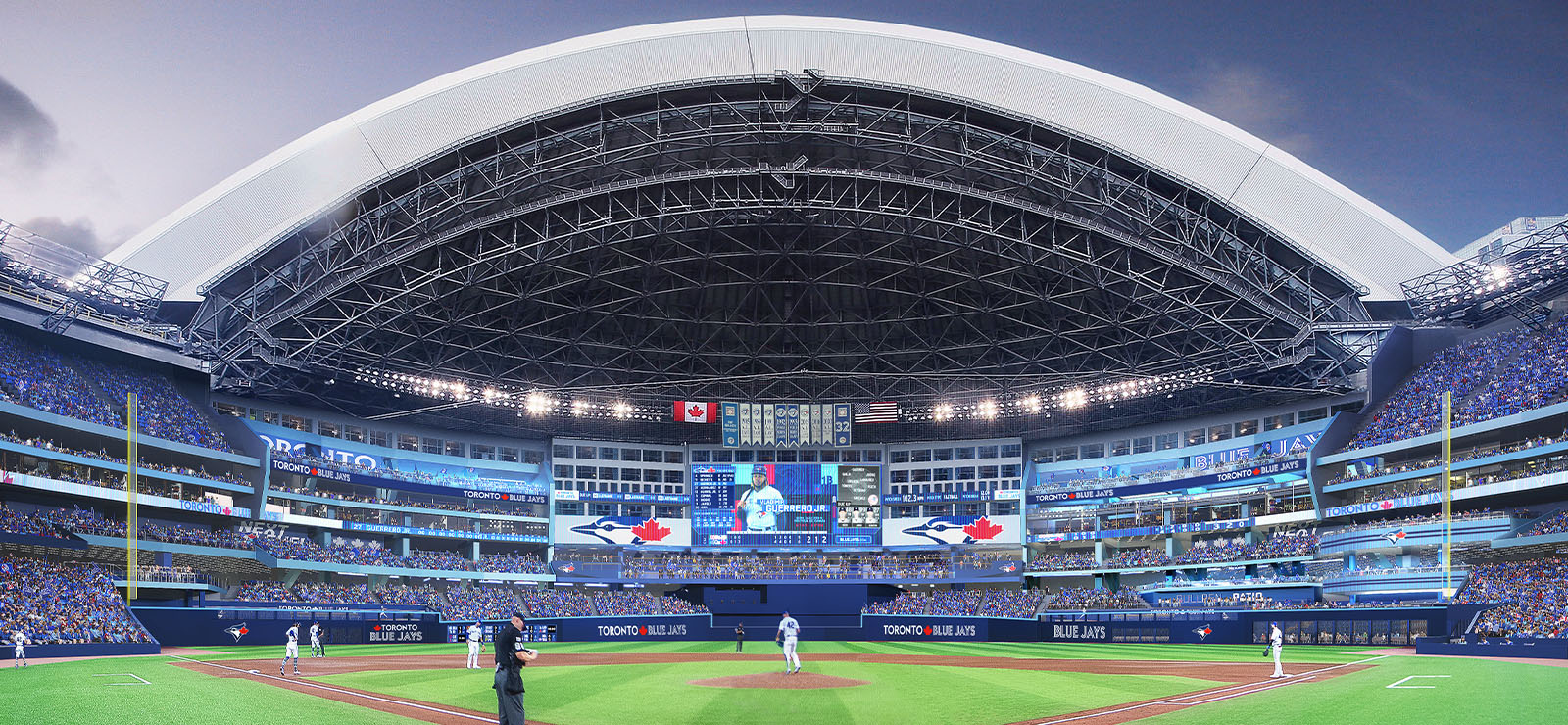 Blue Jays' Rogers Centre is about to undergo a major renovation transforming the multi-purpose stadium into a baseball-centric facility and bringing fans closer to the action.
Crossey Engineering Ltd. (CEL) is part of the all-star team that has been assembled to design the 300-million dollar massive renovation. CEL will be involved in Mechanical, Electrical, Lighting, IT, Telecommunications and Security design for this fascinating project.
We are pleased to be working with industry-leading Populous on architectural design.
A series of projects are phased over the coming two to three offseasons, focused on the interior of the building, including the 100L and 200L outfield, 500L, 100L infield, and field level. Projects will be completed during the offseason.
2022-23 offseason projects, completed for Opening Day 2023
100 level and 200 level outfield - seating area transformation
Creation of multiple new social spaces with patios, drink rails, bars, and viewing platforms
Raised bullpens surrounded by traditional and new bleacher seats, as well as social viewing areas that look into the bullpens to increase fan and player interaction
100L seats brought forward to the new outfield walls to brings fans closer to the game

500 level

Two new social decks in right and left field
Replacing every 500L seat from the originals when the building opened

Field level ­

Players' family room
5,000 sq. ft. weight room
Staff locker rooms
2023-2024 offseason projects *designs and full scope in progress
100 level infield
Field-level premium clubs and social spaces
Clubhouses and player facilities
Rendering is courtesy of Populous Architects.
Crossey Engineering Ltd. is thrilled to be part of the new $450 million Arts Commons Transformation project. The first phase is adding a 190,000 sq ft building to the north of the existing complex, which will house two new performance venues, including a 1,000-seat theatre and a black box theatre.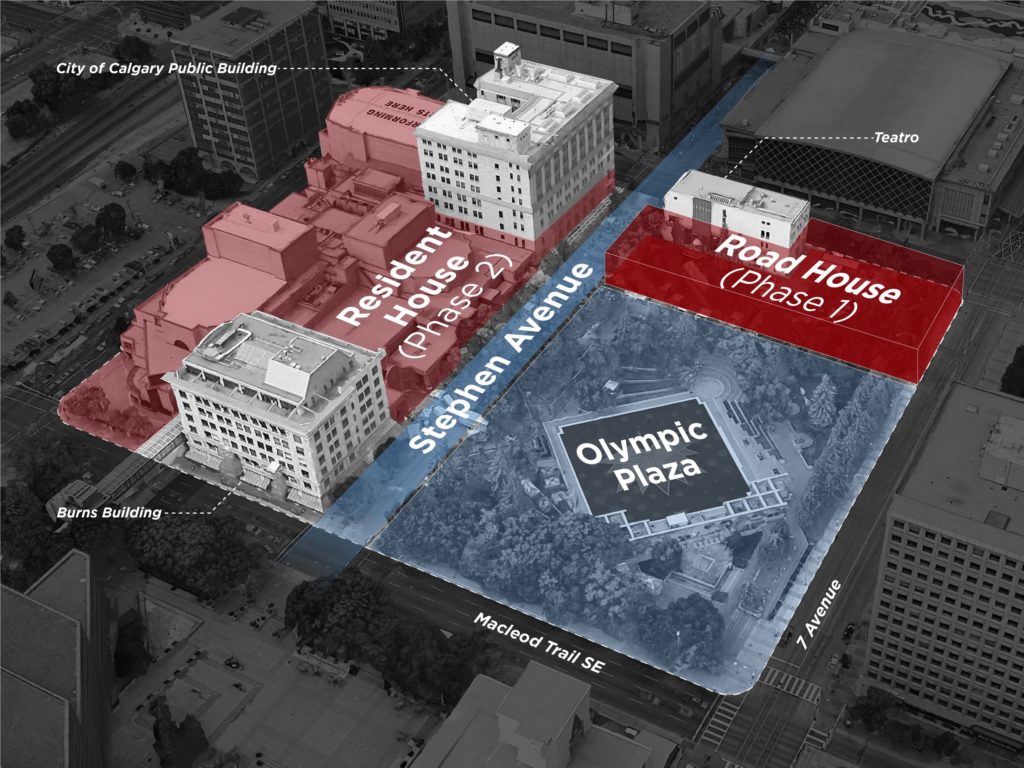 As the largest performing arts centre in Western Canada and the third-largest in the country, Arts Commons is the heart of Calgary's Cultural District. And we are honoured to join the design team engaged in the expansion and modernization of this iconic entertainment venue.
Our team is providing the prime electrical and IT design of this iconic venue in downtown Calgary, in conjunction with our local partners Designcore Engineering Ltd.
We have extensive experience in Performing Arts projects in Canada and the United States. We look forward to assisting with the design of this world-class facility that will be right for Calgary.
In February 2022, the project partners announced the prime design team for Arts Commons Transformation: