Crossey Engineering announced today the merger with Salas O'Brien, an employee-owned engineering and technology firm. The merger creates a combined presence of more than 70 North American offices with over 2,200 team members, 325 of whom are based in Canada.
Crossey's capabilities and portfolio complement Salas O'Brien's skillset in mechanical, electrical, lighting, audiovisual, commissioning, and sustainable design. The Crossey team will continue to be managed by its current leaders and will adopt the Salas O'Brien name after a transition period.
"Crossey Engineering is known for strong technical leadership on highly complex projects like healthcare facilities and high-technology buildings," said Darin Anderson, Salas O'Brien chairman and CEO. "Our values and approach are totally aligned, and we are excited about the future for our clients and our team."
Salas O'Brien continues to grow as part of an ambitious plan to create the most respected engineering firm in the world, as measured by clients and team members.
"Crossey Engineering is excited to join with Salas O'Brien and build upon 60 years of serving clients around the world with our 'engineering first' approach," said Clive Lacey, president and CEO of Crossey Engineering. "By combining our skills and expertise, we will unite to make an even more significant impact as innovation and technology leaders."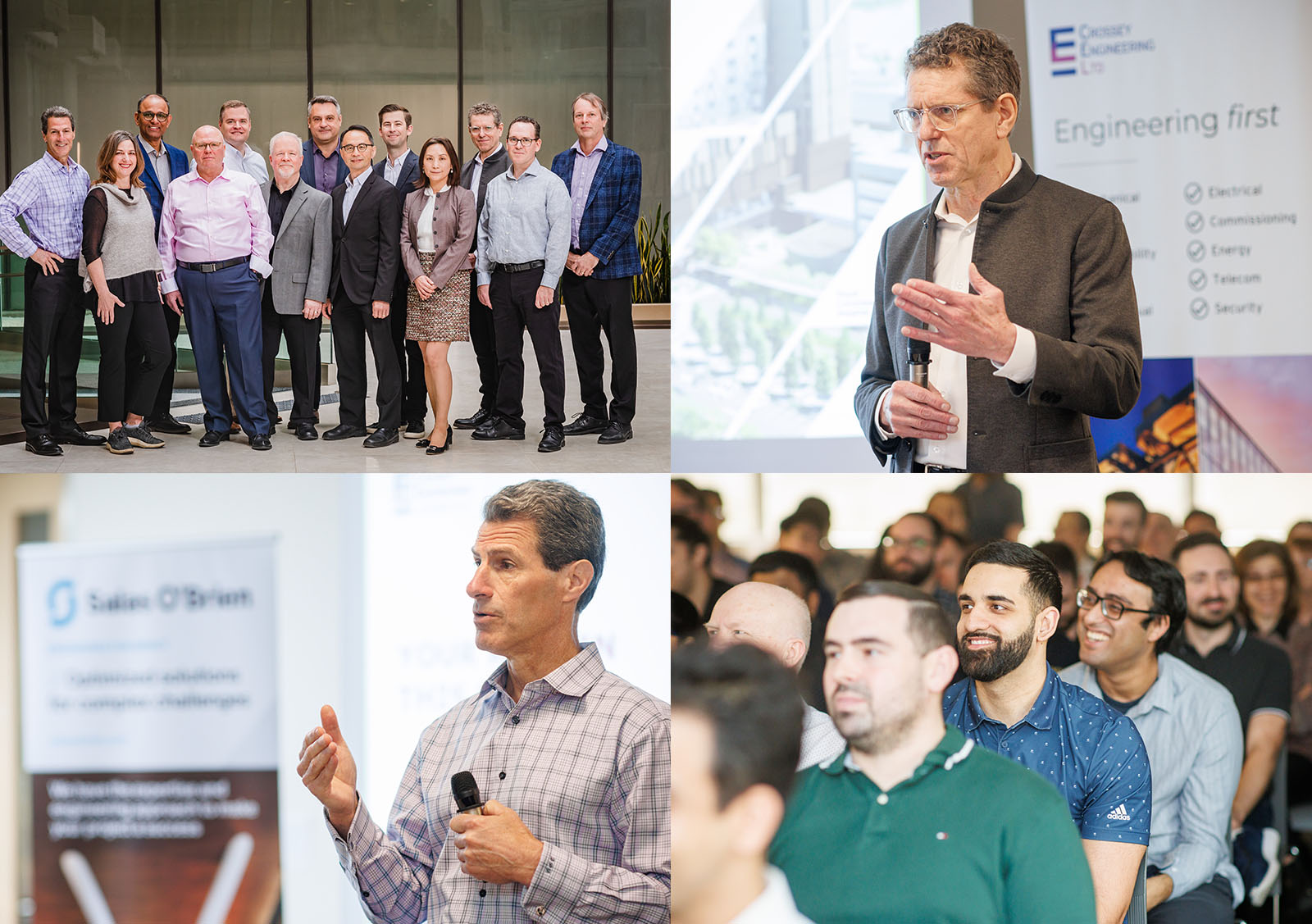 About Crossey Engineering
Crossey Engineering Ltd. (CEL) is a multi-disciplined engineering consulting firm dedicated to engineering excellence and exceptional service. We believe in designing efficient buildings while working within each client's budgets, timetables, and aesthetic visions. Since 1963, we offer mechanical and electrical engineering, and over the years, we've expanded our services to include lighting design, sustainability, telecommunications, ICAT, A/V, Security, and Commissioning. CEL became a Salas O'Brien Company in March 2023.
About Salas O'Brien
Salas O'Brien is an engineering and technical services firm that is focused on advancing the human experience through the built environment. Our team is engineered for impact™, helping clients achieve critical goals, advancing our team members through growth and opportunity, and operating at the center of important global issues including sustainability and decarbonization. We are a top firm as ranked by Engineering News-Record and Consulting-Specifying Engineer, and we have appeared for the past ten years on the Inc. 5000 list of North America's fastest-growing private companies.
Download the news release
Download the official photos
--
Media Contact
Manuela Parisi Braga, Communications and Marketing Specialist
Crossey Engineering, A Salas O'Brien Company
manu.parisi-braga@cel.ca
(416) 497-3111 x318